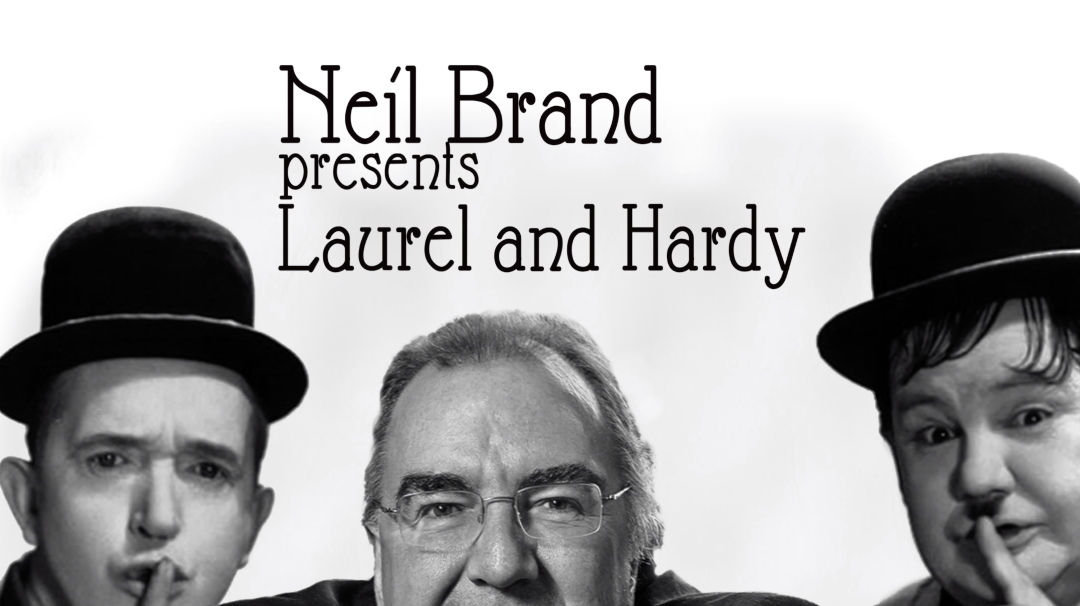 After the national success of his long-running show NEIL BRAND PRESENTS BUSTER KEATON, the composer/writer/broadcaster/ musician returns with an all-new show about the immortal comedy duo so recently portrayed in the hit film Stan and Ollie.
From their earliest days on opposite sides of the Atlantic in Music Hall and on the stage, to their individual comedy films before they were paired up by Hal Roach, and on to their silent masterpieces before the arrival of sound, Neil will tell the touching story of the world's greatest comedy team, who could not have been two more different men! How their partnership worked, who their comedy foils were, and why they still mean so much to us 100 years on!
Fully illustrated with stills, clips (both silent and sound) and Neil's superlative piano accompaniment and culminating in two of the Boys' best silent short films, Big Business and Battle of the Century, this is a show that promises gales of laughter throughout, as well as getting under the skin of two warm, funny men who continue to make the world laugh when it needs it most.
Buy Tickets