One of Africa's leading traditional drumming groups the Kakatsitsi Master Drummers from Ghana, promises to get audiences dancing at Battle Festival on 20 October, when they perform at Battle Memorial Halls (7.30pm, £10/£5).
Kakatsitsi have been touring the UK since 1996 and have established themselves as one of the leading African drumming groups touring outside of Africa. They have performed on the BBC3 stage at WOMAD (in 2015) and this year on WOMAD's main stage, where they joined forces with a group of San 'Bushmen' musicians and dancers from the Kalahari desert in Namibia to present an 'inter-tribal fusion set'. They also appeared on the West Holts Stage at Glastonbury Festival in front of 10,000 people, in fusion with electronic dance music pioneers The Orb. The set was hailed by the BBC as one of the highlights of the entire festival.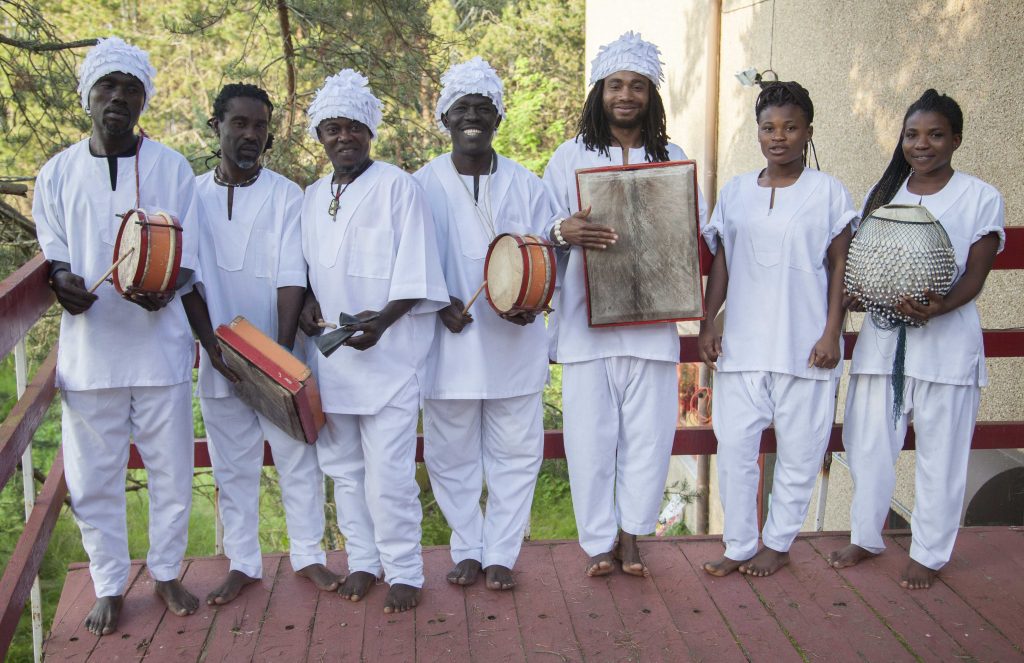 Kakatsitsi originate from Jamestown – a fishing community in the heart of old Accra, capital of Ghana. They are part of the Ga tribe that now populate the Greater Accra region of Ghana, having migrated from the Niger Delta (in modern day Nigeria) in the 15th century. Ghana is home to a number of tribes with very strong drumming traditions and as a result the country has a wide diversity of drumming cultures.
Living in the capital city, to which members of the other tribes of Ghana, such as the Ashanti, Ewe, Fanti, Dagomba etc migrate in search of work, the Ga drummers are exposed to the rhythms, chants and dances of their fellow Ghanaians and invariably incorporate their instruments and styles into their own performances. As a fishing people, the Ga have also come into contact with the fishermen of other coastal peoples as far afield as Liberia and Equatorial Guinea, from whom they have also adopted drums, rhythms, songs and dances. As a result, the Ga are some of the most versatile drummers in the whole of African with the broadest range of drums played.
They combine funky grooves with songs and chants sung in harmony. At Battle Festival, they will be presenting a narrated performance of a wide variety of drums, rhythms, chants and dances with narration from director of their parent charity Indigenous People, explaining to the audience the meaning of the songs and the various unusual drums being played.