Papercut artist Ian Penney's new series of work takes inspiration from the festival's launch event, The Winter Giant, reflecting the mythology, narrative and ephemera connected with the cold light of Winter.
Ian's work will be exhibited in the windows of Harper & Holland, Battle High Street from 2 to 13 October and he will be in residence at the pop up gallery in Mount Street (Battle Wool Shop) from 7 to 21 October.
His painstakingly detailed works are created over hundreds of hours using a surgeon's scalpel; Ian can work for anything up to 14 hours a day.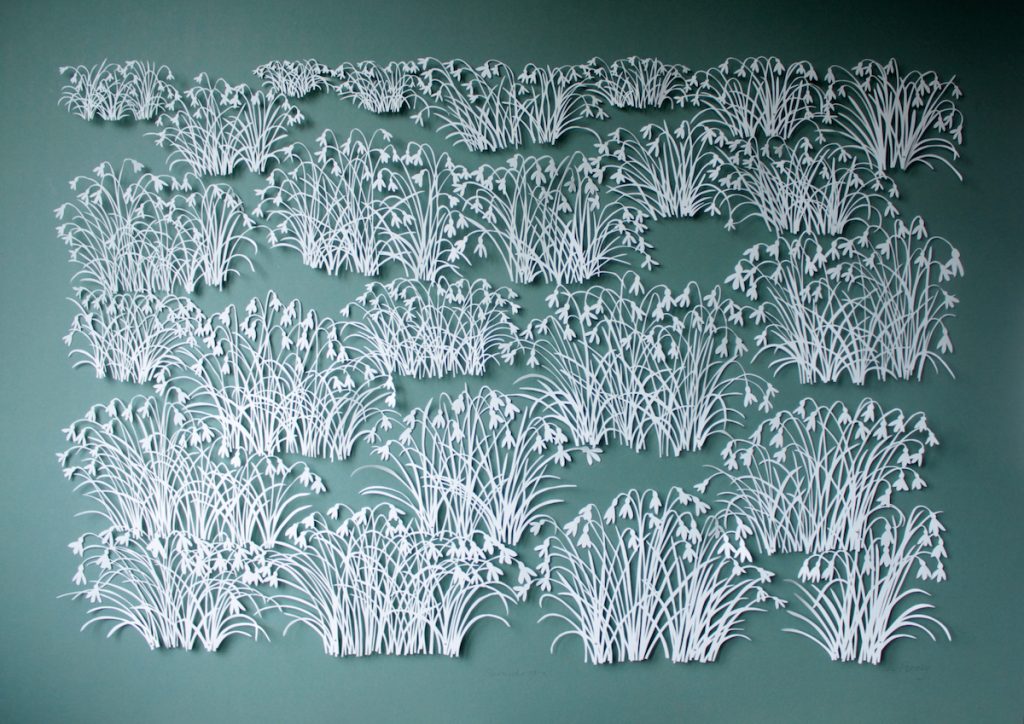 Ian Penney said of his work, "I really love the process and I've found that the element of drawing that I'm really fascinated with, along with the technique of cutting, just works really well together, and my mind works like a papercut."
On Friday 13 October 6-8pm at Battle Wool Shop, in Mount Street, Ian will be giving a free talk and demonstration.
Ranging from the Frost Fairs on the Thames of the 17th Century to the "Icicle Works" of Fredrick Pohl via Charles Dickens and "A Christmas Carol", including the winter stories of Hans Christian Anderson, who was himself a papercut artist, Ian's papercuts reflect the sharp edge of winter and the cold contrast of the season. The ancient art of papercut originated in 4th century China and spread across the globe through Japan, Indonesia and into Eastern Europe. The European tradition evolved through Jewish celebrations, Scandinavian decorative art and silhouette, moving on to the Americas where it is still found in American folk art.