Throughout Battle this Summer!
Battle Festival is a month-long, annual arts and music festival historically running throughout October in Battle, East Sussex. Now in its tenth year, Battle Festival has quickly become a cultural gem in the South East's calendar, returning in 2021 with a Summer Festival throughout July and August. With its diverse, family-friendly focus, the Festival programmes an eclectic range of events and activities by internationally acclaimed, award-winning artists.
The Festival maintains a firm commitment to community engagement and education.
Alongside the programme of events, it runs an extensive range of workshops and demonstrations designed to develop and mentor talent.
In order that a festival of this size and quality can continue in such a small town, we need to have your support. There are lots of ways that you can help from volunteering time, to individual giving and sponsorship. To find out how you can help the Festival go to the Support Us page. Together we can ensure that Battle Festival continues to bring exciting new cultural opportunities to the town for the benefit off all.
COVID-19 Information
The Committee of Battle Festival are making this years Festival as safe as possible. Despite the Government's relaxation of restrictions on the 19th July we have decided that, as far as possible, indoor events will be socially distanced and all Festival Volunteers will wear masks when they are interacting with the public. There will be no requirements for the audience to wear masks during a performance, but we would request they wear a mask on entry and leaving.
We have planned two major outdoor events – the Summer Prom and an Opera night in Battle Abbey – where it will not be necessary to wear masks, however if a member of the audience requests to be socially distanced at one of these events we will do our best to accommodate their needs (although this cannot be guaranteed). In the event of bad weather for the Prom night, the event will be moved to the Memorial Halls. It will not be possible to social distance in these circumstances.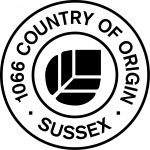 Funding from the Coronavirus Community Support Fund, distributed by The National Lottery Community Fund, has helped us to run our virtual programme for the Battle community. Thanks to the Government for making this possible.