Painter Andy Hamblin, will on Sunday 1 October be putting the final touches to his unique 14th century vision of Battle Abbey gates in ultra-fine detail, which he has been working on since March this year.
Ahead of the unveiling, Andy paid a visit to Battle Abbey School where he demonstrated the techniques that he uses to create his work, which include impasto texture, velatura tinting and coloured glazes, to produce a historic effect, as well as a miniature 10/0 fine detail brush.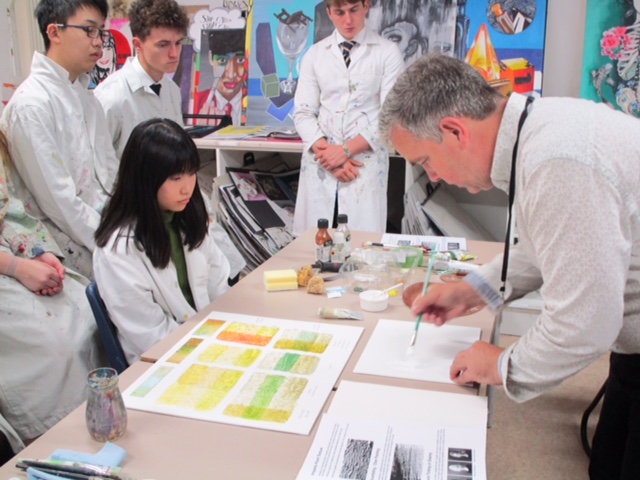 Andy Hamblin's love of historical detailing, photography and his highly developed specialist retouching skills has created a unique 14th Century image of the imposing 1066 Battle Abbey Gates in a perspective that has never been previously painted.
For one afternoon only, Andy will be at Battle Memorial Hall (Sunday 1 October, 14.30-16.30) and the public is invited to watch him put the finishing touches to the painting, as well as demonstrate his tools and techniques.