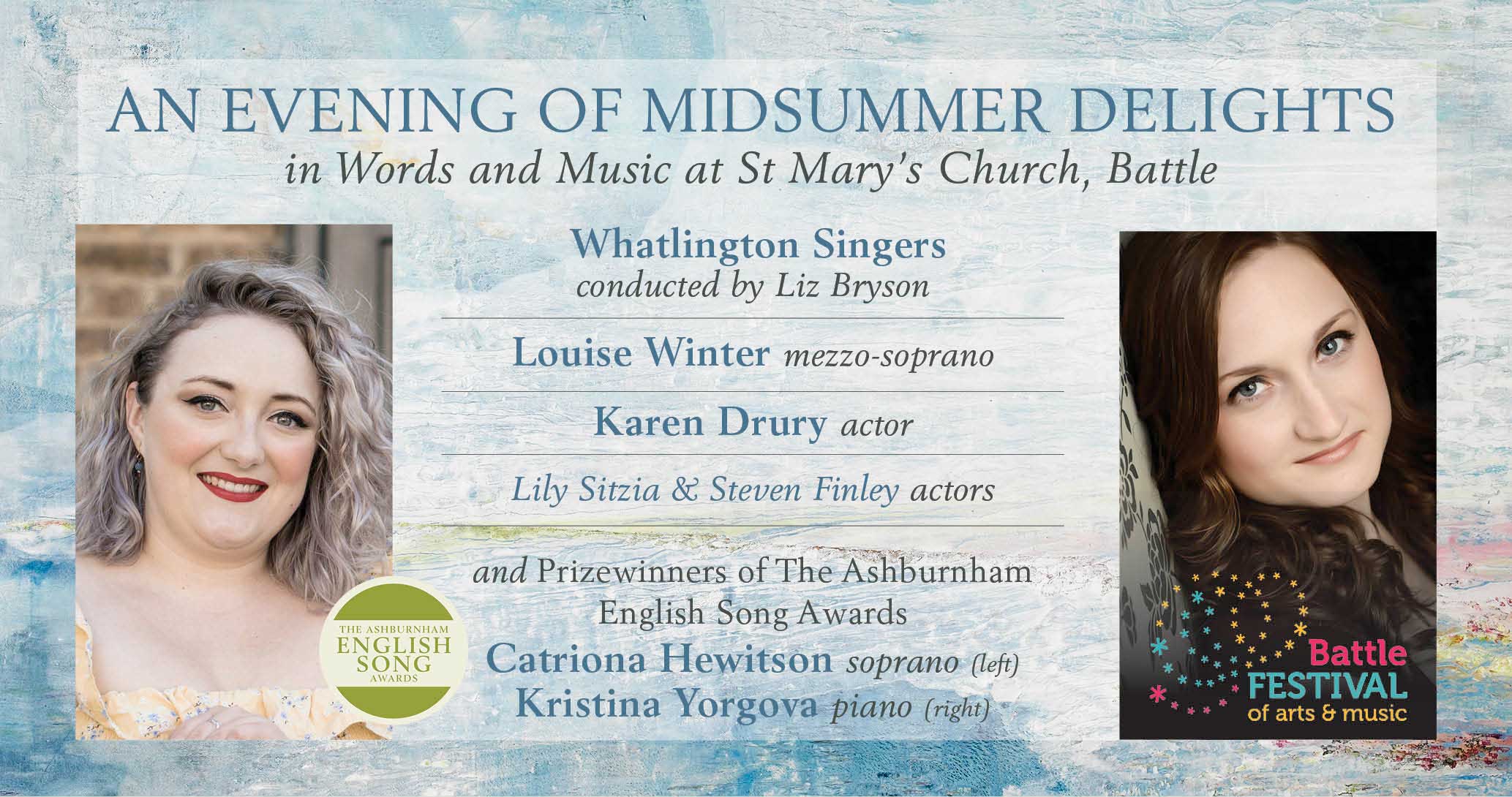 Join Whatlington Singers and international opera singer Louise Winter and CATRIONA HEWITSON one of Opera Now's 2022 Hot List of Young Artists.
One of the prizewinners in the 2023 Inaugural Ashburnham English Song Awards (founded by Louise Winter) and named in Opera Now's 2022 Hot List of Young Artists, Catriona Hewitson (left) and her accompanist Kristina Yorgova
(right) will join Whatlington Singers to perform two varied sets of English Song, including a repeat of her mesmerising rendition of the unaccompanied Ballad by James MacMillan. Catriona was an Emerging Artist with Scottish Opera in 2022 and will be returning to perform with them later this year. Kristina has performed as a soloist throughout Europe and was music director and pianist for the Scottish Opera Highlights Autumn Tour.
Readings by actress Karen Drury, and a performance of a scene from Romeo and Juliet by Lily Sitzia and Steven Finley (all Sussex-based) promise to make this a varied and entertaining evening.
Keane's Sovereign Light Café and Kate Rusby's haunting Underneath the Stars will be among the pieces sung by Whatlington Singers, a choir whose membership is increasing as steadily as its reputation.
Piano: Arran Keith
Readings: Karen Dury
Buy Tickets
Tickets are also available to purchase from BRITISH design BRITISH made or by calling Box Office on 07377 386468 (open 4-6pm)